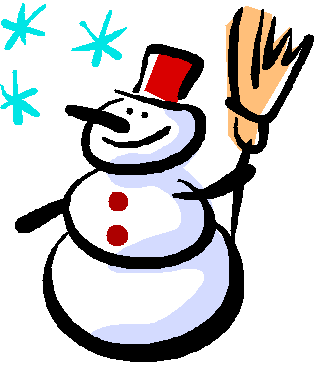 Welcome to the Byron High School Counseling Office web site! Byron High School is located southwest of Flint, Michigan and serves approximately 400 students in grades 9 - 12.
I am Malinda Smith. I have been working at Byron High School since August 1995. I have a Master of Arts in Counseling from Central Michigan University. I also received my teaching certificate from Michigan State University and a Bachelor of Arts in Psychology, as well as a minor in Business Administration, from Oakland University.
This is a site in progress, so some pages are not available yet. Please bear with me as I add helpful information to my site. I hope that your visit here will give you the answers that you are looking for. If not, please call me at (810) 266-4620 or e-mail me at smith@byron.k12.mi.us You can also add me as a friend on Facebook at www.facebook.com/malinda.smithcounselor and get quick updates and/or ask questions there.
Confidentiality
Confidentiality means that the privacy of information that students share with the school belongs to the student. Students may share information with others as they wish, but the school understands that students have a right to privacy. We will guard that privacy as much as is permitted by the law, ethics, and school rules. We recognize the legal rights and responsibilities of parents in doing what is in the best interest of their children. If students ask that information be shared with others, the student and their parents will be asked to sign a release form. We will send only information you request unless mandated by law or ethics. You should know there are exceptions where we are obligated to break confidentiality, including potential harm to the student or someone else, state laws that mandate reporting of child abuse, or a court of law that requires testimony or student records. Counselors occasionally consult with other school professionals, but in such cases only information necessary to achieving the goals of the conference will be shared. In addition, counselors may keep informal notes regarding conferences, notes that are stored in a secure, locked drawer and treated confidentially. If you have any questions, please contact Mrs. Smith, the high school counselor.
After School Credit Recovery
After school credit recovery will begin on Tuesday, September 19 and will run Tuesdays & Thursdays from 3 - 4 pm. Students can participate in credit recovery in order to make up credits for classes that have been failed and need to be repeated for graduation. The cost is $100 per class; if the student receives free/reduced lunch, the cost is $25 (please complete the "lunch" form below if this applies to you).

(Click here for an application to release free/reduced lunch info to get the reduced rate

Powerschool Parent Portal
The Parent Portal now has a way in which parents can create an account that accesses all of their children with one User Name and Password. If you still need assistance, send an email to me at smith@byron.k12.mi.us and I will set up an account for you using that email address. Let me know if you are having any problems.
Electronic Transcript Request
For students Class of 2011 and after: As part of the State of Michigan e-transcript initiative, when students apply to colleges and universities online, they need to go www.parchment.com and register to have their transcripts sent electronically. When you register, Mrs. Smith gets an email alert that a request has been made; then your transcript can be uploaded electronically by the high school. This is an excellent way to keep track of where students have applied, whether those transcripts have been uploaded (and when), and whether the college has received it. This also saves time for the college admissions office because they don't have to have someone enter it electronically after it is sent via snail-mail. If you have any questions, contact Mrs. Smith.
*** Beginning 7/15/15, all alumni (graduates as of 8/1 each year) will now be charged $3.25 by Parchment to process electronic transcripts ***
For students Class of 2010 and earlier: You need to complete the Transcript Request form (found in the left column) and either bring it to the high school office or fax it to 810-266-5010.

* NOTE * If you use a paper application, you still need to submit that application to Mrs. Smith so that it can be mailed with your transcript.
Hosting an International Exchange Student
If you are interested in opening your home to an international exchange student, please fill out the below application and return it to Mrs. Smith, the high school counselor. If you have any questions, please contact Mr. Hegenauer or Mrs. Smith.

Upcoming Visits/Conferences/Info
Oakland University...Reservations are required for all events...go to www.oakland.edu/visit or call 800-OAK-UNIV.
Discover OU--Come to Discover OU for an admissions presentation and campus tour. Then, chat with academic advisors from your area of interest during a free lunch. Held from 9 am - 1 pm beginning in the Oakland Center.

Friday, February 16, 2018

Engineering and Computer Science Day--Sat. Jan. 27, 2018 from 9 am - 2:30 pm...Attend Engineering and Computer Science Day to explore all the exciting academic and research opportunities in OU's School of Engineering and Computer Science. You'll learn about financial aid and admission criteria, and take an optional campus and residence hall tour. Lunch provided.

Business Day--Sat. Mar. 3, 2018 from 9 am - noon...You'll take a campus tour, and learn about financial aid and admission criteria. come see for yourself why OU's School of Business Administration is one of only 183 business schools worldwide to earn AACBS-International accreditation.

Go for the Gold--Sat. Mar. 17, 2018 from 9 am - 2 pm...High school and transfer students (and their families) will meet OU faculty, staff and students, and attend interactive sessions about potential majors and career areas.

Human Health Day--Sat. Apr. 14, 2018 from 9 am - noon...You'll meet with faculty and staff, tour the labs and facilities, and learn about financial aid and admission criteria. You'll walk away with a better understanding of what it takes to be a lifesaver.
Saginaw Valley State University
Cardinal College Day--Jan. 20, 2018

Admit Discovery Day--Mar. 17, 2018

Cardinal College Day--Apr. 21, 2018
Remind Alerts
You can sign up for important updates from Mrs. Smith using the below codes. If you already have the Remind app on your phone, you should be able to simply add a "class". There are 3 ways to get notifications if you don't already have the app:
If you have a smartphone, get push notifications by opening your web browser and going to the following link: rmd.at/xxx (where xxx is one of the below class codes). Follow the instructions to sign up for Remind. You'll be prompted to download the mobile app.

If you don't have a smartphone, get text notifications by texting one of the below codes to the number 81010 (or 810-535-7278 if that doesn't work).

If you don't have a mobile phone, go to rmd.at/xxx (where xxx is one of the below class codes) on a desktop computer to sign up for email notifications.
Class Codes...
Class of 2018 is: @mibhs2018

Class of 2019 is: @mibhs2019

Class of 2020 is: @mibhs2020

5th year Early College students: @bhs5thyear

11th and 12th grade Early College students: @bhs1112ec